Why You Should Prepare An Anniversary Card For Your Husband
Anniversary cards are a great way to celebrate the love you have for someone whether your relationship is fresh and exciting or you've been together for 50 years. Planning an anniversary card for your husband is a simple yet effective way to show him you care and that you are thinking of him.
If you're unsure about whether to send a card or you're stuck for inspiration, here are some of the many reasons why you should prepare an anniversary card for your husband.
Make Him Feel Appreciated
Preparing an anniversary card for your husband is important because it will make him feel appreciated and valued. Reading a heartfelt message from his wife will truly brighten his day, especially if you write about how much he means to you and how thankful you are to have him in your life.
Romance Isn't Dead
Going out of your way to prepare an anniversary card for your husband is a very romantic gesture. With all the new gadgets around these days, sometimes it's good to go old school and write what's in your heart down on paper rather than via text.
A personalized message can show how passionate you are about your husband and may rekindle the flames between you. This is especially the case if you're in a long-term relationship and you want to liven things up between you and your husband.
Showcasing Your Creativity
Equally, if you hand-make a card for your husband, it shows him that you have spent both emotional and physical energy in creating something personal for him. Whether that's depicting an inside joke, writing a poem, or drawing a beautiful picture of the two of you inside, creativity is a very attractive quality in a spouse.
Doing so also shows that you have taken time out of your day to think about what will make him happy!
Preparing A Card Will Make You Feel Great Too
As well as making your spouse feel good, preparing an anniversary card for your husband can lift your spirits too. As you prepare the card, you are thinking about your significant other, picking out their favourite colours, and delving into the creative process.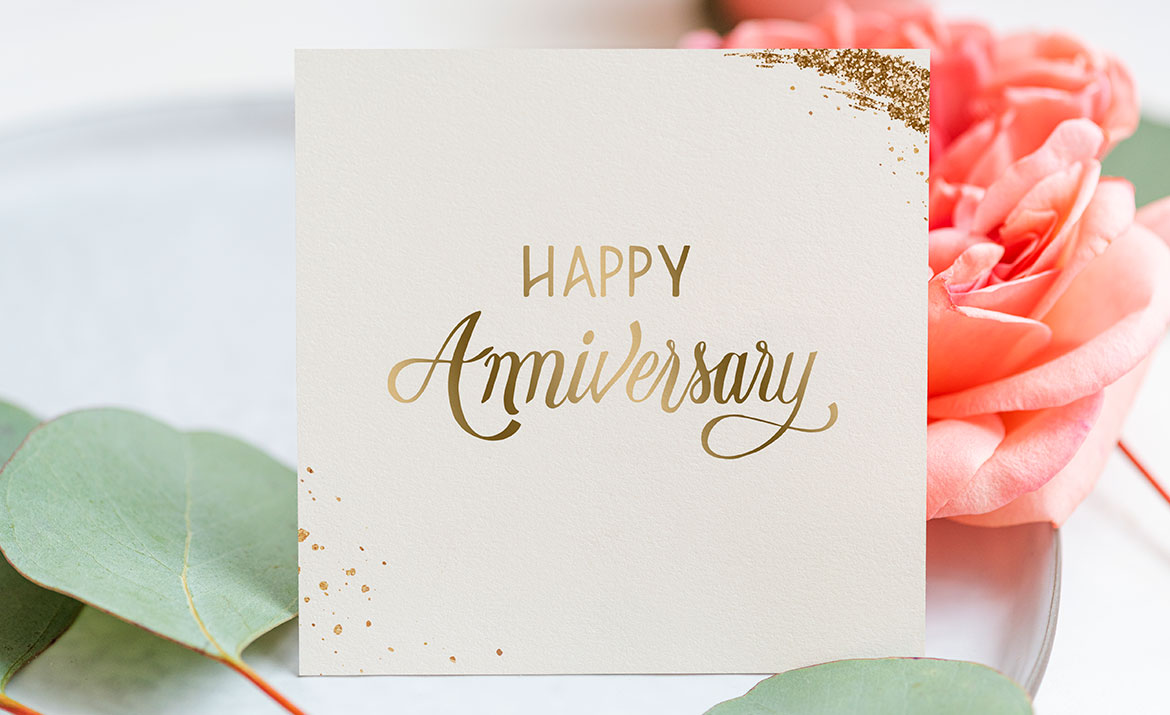 While the act of preparing a card seems rather insignificant, it can boost your brain power and give you something fun to do to pass the time. It's really a win-win situation.
Summary
No matter how long you've been together, preparing an anniversary card for your husband is a very sweet thing to do and he will surely appreciate the effort you went through to do so.
While the future of sending cards is uncertain due to the climate crisis and the rise of technology, for now, make sure to prepare an anniversary card for your husband to show him just how much you love him.