8 Fun, Unique Things to Write in a Birthday Card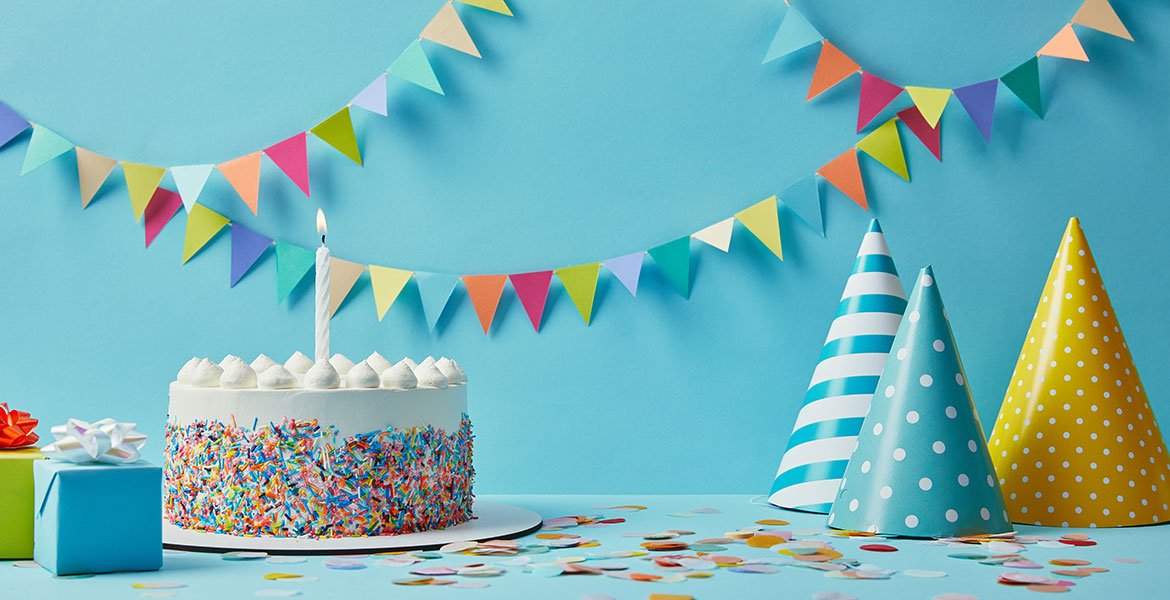 It's no secret that the act of writing can be therapeutic. In fact, sometimes just the process of putting pen to paper (or fingers to keyboard) is enough to help us make sense of our thoughts and feelings. And when it comes to celebrating a birthday, there's nothing like taking the time to write a heartfelt note expressing how much we care.
So if you're looking for something a little different to write in a birthday card this year, why not try one of these 8 fun, unique things?
1. A memory of the recipient from when you first met them.
One of the best things about birthdays is getting to reminisce about all the good times you've had with the birthday boy or girl. When choosing what to write in a birthday card, why not take a walk down memory lane and write about the first time you met?
It's sure to put a smile on their face and make them feel loved on their special day. Plus, it'll be a fun story for them to tell their friends and family! So next time you're stuck on what to say, think back to that first meeting and let the memories flow.
2. What you admire about them most.
On your friend's birthday, let them know what you admire about them the most! Everyone has unique qualities that make them special, and your friend is no exception.
By telling them what you admire most, you're not only giving them a compliment, but you're also letting them know that they are important to you. Here are some ideas to get you started:
I admire your ability to always see the best in people.
I admire your courage to stand up for what you believe in.
I admire your passion for life and your positive attitude.
I admire your sense of humor and the way you make everyone around you laugh.
I admire your intelligence and the way you're always learning new things.
I admire your sensitivity and the way you care about others' feelings.
I admire your strength and determination.
I admire your creativity and the way you see the world differently than anyone else.
Whatever it is that you admire about your friend, make sure to let them know on their birthday! A little admiration can go a long way in making someone feel loved and appreciated.
3. A funny story about them that always makes you laugh.
There's nothing quite like a funny story to make someone smile on their birthday. Whether it's a silly anecdote from your childhood or a hilarious incident from recent memory, your friend is sure to appreciate a good laugh on their big day.
If you're stuck for ideas, why not try recounting a funny moment from your shared history? Chances are, there are plenty of moments that will make them laugh out loud. And if all else fails, you can always fall back on a classic birthday joke.
After all, there's nothing wrong with a little light-hearted fun on someone's special day. So go ahead and put a smile on their face with a funny story or joke. They'll be sure to thank you for it.
4. Something you're grateful for that they've done for you.
One of the most unique things you can write in a birthday card is something you're grateful for that they've done for you. It could be something as simple as cooking you dinner when you were feeling sick, or staying up late to help you finish a project.
Whatever it is, this heartfelt message will let them know just how much their gesture meant to you. Not only will it make them feel appreciated, but it will also remind them of the special bond that you share.
5. A shared inside joke between the two of you.
Inside jokes are the best kind of jokes. They're the ones that you share with someone special, and that only the two of you understand. So why not use one in your birthday card message? It'll make the recipient smile, and it'll be a fun way to show how well you know each other. Plus, it's a surefire way to make their birthday card stand out from all the rest.
6. A prediction for their year ahead.
Looking to add a personal touch to a birthday card? Why not try writing a prediction for the year ahead? This can be anything from what you think they'll achieve in the next 12 months, to who you think they'll meet or where you think they'll travel.
If you know the birthday boy or girl well, then this should be easy enough. And even if you don't know them that well, it's still a fun way to get them thinking about what the coming year might hold.
7. An acrostic poem using their name.
Simply choose a word or phrase associated with the birthday boy or girl, and then use each letter of that word or phrase to start a new line of the poem. For example, if you are writing for your best friend's birthday, you could use the phrase "birthday wishes" and write:
Bringing you the brightest of days
In hopes that your dreams all come true
The very best of luck on your journey
Bad times are behind you now
You are surrounded by those who love you
So blow out your candles and make a wish!
Entering this new year of life
Rejoice in all that you have accomplished
Thinking of you on this special day
Yours is a life worth celebrating!
Wishing you all the happiness in the world.
8. A quote that you feel sums up their personality perfectly.
If you're looking for something to write in a birthday card that will make the recipient smile, a quote about birthdays is the perfect option. From the hilarious to the heartfelt, there's a birthday quote out there for everyone. Here are some of our favorites:
"The more you praise and celebrate your life, the more there is in life to celebrate." -Oprah Winfrey
"You know you're getting old when the candles cost more than the cake." -Bob Hope
"A diplomat is someone who can tell you to go to hell in such a way that you will look forward to the trip." -Winston Churchill
Whatever quote you choose, make sure it comes from the heart. A genuine, heartfelt message will mean so much more than anything else.
The Bottom Line
When it comes to writing in a birthday card, there are no hard and fast rules. Just remember to be thoughtful, genuine, and to have fun with it. With these 8 things in mind, you should have no problem coming up with the perfect message for the special birthday boy or girl in your life.